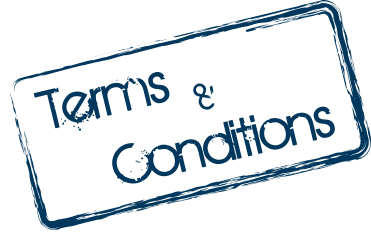 Ownership and Operation
Terete Hot Tub is a Limited company incorporated in England and Wales, VAT number 203 9054 37, company number 9354246.
Prices and V.A.T.
• All prices include VAT and are subject to alteration without notice.
Payment
• In the case of payment other than by cash, payment should not be deemed to have been made until the proceeds have been collected by the seller's bank.
Carriage Charges/Delivery
• Terete Hot Tubs strives to ensure that the methods deployed to despatch hazardous goods to customers, comply with The Carriage of Dangerous Goods Regulations 2004. And to be sent on our approved courier.
• Postage and packing charges will be applied to all posted orders. Goods under 1kg are subject to a minimum charge.
• Goods are dispatched via a 2-3 day delivery service. For chemical orders and all accessories orders the following carriage charges will apply: 1kg up to 25kg £12.50 +V.A.T. For larger consignments please enquire for carriage costs. Please note the above does not apply for Scottish Highlands or when a sea crossing is involved – for carriage charges for these areas please contact us for a quotation.
Minimum Order Charge
N/A
Environmental Charge
Due to the increasing costs of environmental awareness and conformity, we implement an Environmental Charge of £4.17 plus V.A.T. on all orders where chemicals are supplied.
Collecting Goods from Terete Hot Tubs
If you would prefer to collect your order from our office or warehouse then please allow 24-48-hours from placing your order before collecting your goods. Please be aware that Terete Hot Tubs cannot be held responsible for goods collected once they have left our premises.
Refund Policy
You have the right to return unwanted goods in exchange for a full refund. To exercise your right to a full refund for unwanted goods, you must give written notice to Terete Hot Tubs within seven days of placing your order (your contract with Terete Hot Tubs), or seven days of receipt of the goods (whichever is longer) by hand or post, or email, at the address, or email address shown below, giving details of the goods ordered and (where appropriate) their delivery.
"Robin Hill"
42 North End,
Osmotherley,
Northallerton,
North Yorkshire,
DL6 3BB
England
If you exercise your right of cancellation after the goods have been delivered to you, you will be responsible for returning the goods to us at your own cost. The goods must be returned to the address shown below. You must take reasonable care to ensure the goods are not damaged in the meantime or in transit.
Once you have notified Terete Hot Tubs that you are cancelling the contract, we will refund or recredit you within 30 days for any sum that has been paid by you or debited from your credit card for the goods.
If you do not return the goods as required, Terete Hot Tubs may charge you a sum not exceeding the direct costs of recovering the goods.
Goods Returns Policy:
• All customers with goods to return should contact us within 7 working days in writing in the first instance, contact our Customer Service Department on 01609 883103.
• Prior to phoning this number the following information will be required:
A Date of supply
B Invoice number/date
C Serial number (if applicable) & product code
D Exact nature of fault (if applicable)
• The following action will be taken in relation to the return of goods:
Incorrectly Supplied
Credit to be given within 30 working days of the goods being returned. It should be noted that the goods must be returned in the original packaging and in a resaleable condition.
Incorrectly / Over Ordered Goods
Credit to be given within 30 working days of the goods being returned. It should be noted that a 20% handling charge + carriage charge would be applied to returned goods if they were correctly supplied but incorrectly ordered. The goods must be returned in the original packaging and in a resaleable condition. If goods are to be collected by Terete Hot Tubs or approved courier a collection charge will be incurred.
The following will be implemented for the collection / return of goods:
Goods incorrectly supplied
Collected by THT/Courier or returned by customer
Correctly supplied goods
Customer to return at their cost
Warranty returns
Customer to return at their cost
Returned Within 12 Months
Goods supplied within this period must be returned to Terete for inspection. In the first instance please contact on our Customer Service Department. After contact has been made, the item must be returned within 14 working days to be inspected. Acceptance of warranty will be notified to the customer within 30 working days of the goods being returned.Should warranty be accepted, then a credit will be issued within 30 working days. Should the warranty not be accepted, the goods would either be returned to the customer or repaired and returned subject to the customer's authorisation. Any parts used and labour cost incurred will be chargeable.
Warranty Statement
Equipment distributed by Terete is sold subject to the manufacturers' warranties. Terete acts as the manufacturers' agents by providing service during the warranty period. Warranties vary according to the individual manufacturer and then there are sometimes variations in the warranty conditions applying to the various parts involved. Generally the warranty on items is 12 months from shipment date and new items are guaranteed to be free from defects in material and workmanship for that period. Any items found to be within the specified limits will be repaired or replaced free of charge within the warranty period upon inspection at our premises or by an authorised inspection agency. Should an inspection under these conditions be required at the customer's premises, a charge will be applicable for travel to and from the said premises. Warranty does not cover items suffering normal wear and tear as a result of everyday use, Terete will not be liable for any consequential damages.